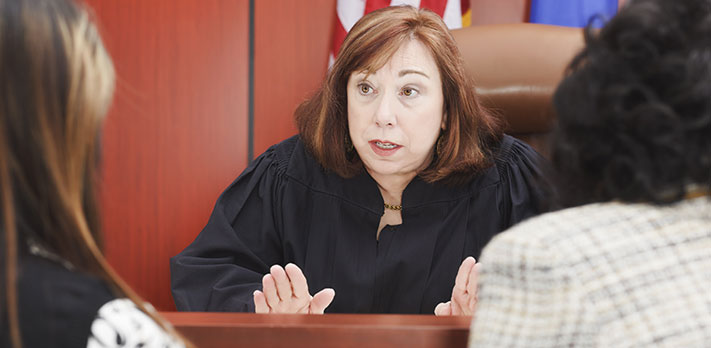 If you have been referred to mediation by the court
The Juvenile and Domestic Relations (JDR) Court, the Circuit Court, or the General District (GD) Court may refer you to mediation. This means you must attend an orientation session to learn about mediation. You then may choose to proceed with mediation or go to court to have your case resolved by a judge.
If both parties decide to continue with mediation, and you come to agreement on some or all of your issues, the mediators will write up the agreement for you in your own words in a Memorandum of Agreement. We advise you to have your agreement reviewed by an attorney before you sign it. Once it is signed, you or your attorney can file the agreement in court. You should also give a copy of the agreement to your Guardian ad litem if one has been assigned to your child.
If no agreement is reached, you will be required to go to court and the judge will decide your case. Some issues may be decided in mediation and the remaining issues will be decided in court.
Cases referred by the JDR Court are mediated at no cost to the parties. Cases referred by the Circuit Court will be charged according to our regular fee schedule, based upon your income. Fees for cases referred by the GD Court may or may not be covered by the Court; we will be able to tell you before the scheduling process begins.
Mediation before going to court
You may wish to mediate your case before filing a petition in court. In this case, the mediators will help you work out the details of your separation or divorce agreement. The mediators can then write up the agreement for you in a Memorandum of Agreement. You should take the agreement to an attorney to have it reviewed before you sign it. If you prefer, your attorney can write the agreement for you.
If filing for divorce, an attorney will help you file the appropriate papers in court for your divorce to be official.